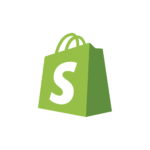 Run Shopify websites or Special one-off sites on our hosting servers. We have the perfect website hosting packages to suit all your requirements from beginners to professionals. We also host the worlds most popular platforms, Worpress and Magento based websites.
Choose your Ideal Website hosting Package.
EZYhosting provides easy to use hosting packages to meet all your needs. whether they be small or large. Our Website hosting services are ideal for WordPress websites, Magento websites, adhoc websites as well as all other leading website platforms. If you have any queries please contact us and we will hapilly go through any questions you may have. All our website hosting packages come with our ticketing system for a fast and speed response to any issues you encounter – all based in the UK.
£9.99 for 6 months
Regular Price after 6 months
£9.99 for 12 months
Regular Price after 12 months
£9.99 for 12 months
Regular Price after 12 months